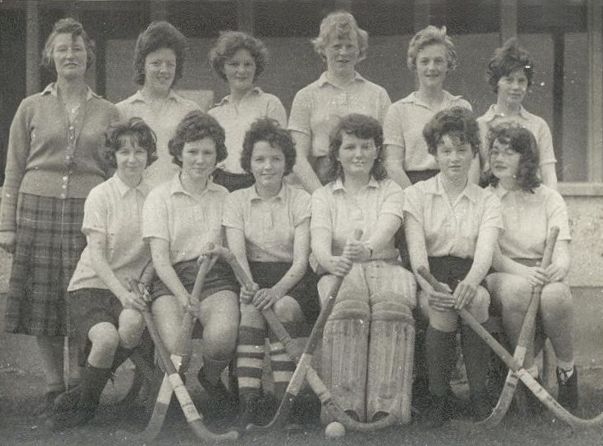 The Fortrose & Rosemarkie Image Library
Hockey Team - c1964?
Picture taken in the playing fields in front of the pavilion.
Dorothy says: "This photo was sent to me asking for names but I don't remember the girl next to me or the girl left of Jane Mackay. Anyone? It came originally from Sandra Jack (Garrow) in Rosemarkie and must have been early sixties."
Picture added on 01 February 2006
Comments: