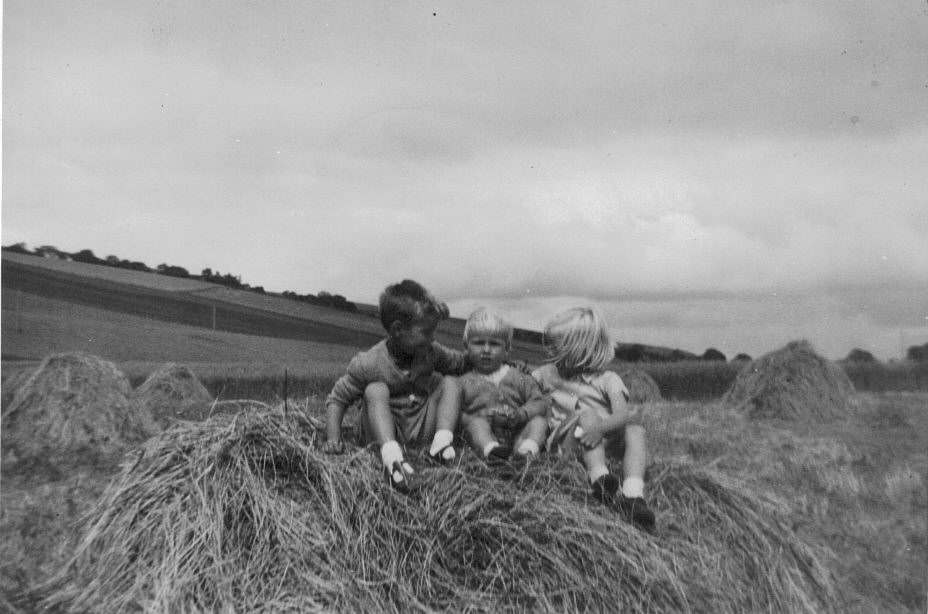 The Fortrose & Rosemarkie Image Library
On top of the world, Ma!
Taken on the way to Rosemarkie from Fortrose where the family was spending a holiday at the Camping Coach in 1958. The three youngest of the family astride a giant haystack (well it appeared gigantic at the time). This was also the day we managed to lose a jumper and had to retrace ours steps until we found it - which we did.
Picture added on 28 August 2006