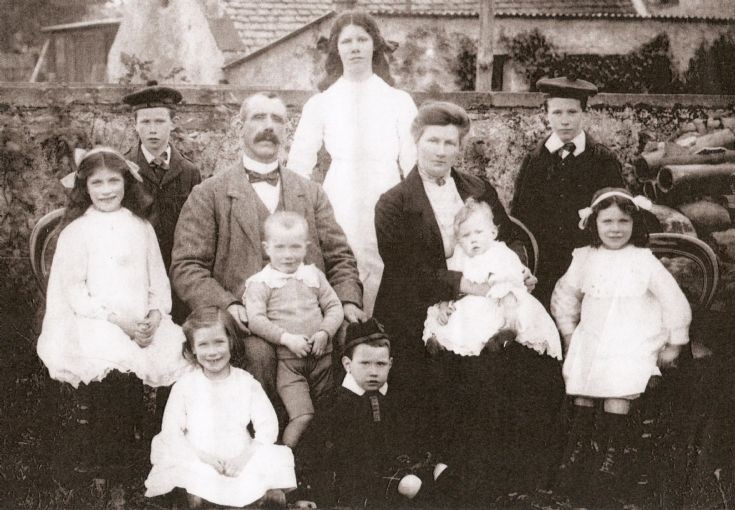 The Fortrose & Rosemarkie Image Library
The Macdonalds of Ivy Bank - circa 1914.
I believe that the photo was taken in the back garden of Ivy Bank as it appears to me that what I knew as Station Lane is between the two buildings in the background.
Back Row Left to Right:
Uncle Bert(1904-1984), Aunt Margaret(1899-1981) and Uncle George(1901-1989).
Middle Row Left to Right:
Aunt Christine(1903-1996?), Grandpa Hugh(1862-1950) with my dad, Kenneth(1911-1982), between his legs, Grandma Christina(1872-1938) holding my Uncle Donald John(1913-1996)and Aunt Mary(1907-1983).
Seated Left to Right:
Aunt Isobel(1908-1998)and Uncle Hugh(1910-1951).
One not yet born; Uncle David(1917-1982).
Photo courtesy of my cousin Ruby (Aunt Christin's daughter).
Picture added on 19 June 2012 at 13:18
Comments: