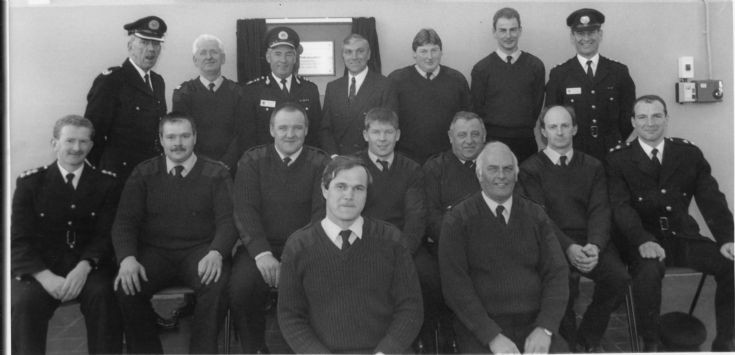 The Fortrose & Rosemarkie Image Library
Fortrose Fire Station group
Fortrose Finest.
This was the opening of the extension to Fortrose Fire Station. Date not sure. Ceremony carried out by Councillor D N Cameron, Highlands & Islands Fire Board (centre back)& Fire Master Robert Gordon (3rd from left back row).
Fortrose crew wearing jumpers.
Back row L to R; Kenny Smith (2nd left), John MacArthur (5th left), and David Tracy (6th left).
Middle row L to R; Glen Evans (2nd left), Norman Sutherland (3rd left), Graham MacKenzie (4th left), Donald Urquhart (5th left), Maurice MacRae (6th left)
Front row L to R; Alan ? & Alexander Fraser on the right.
Picture added on 27 July 2013 at 23:18